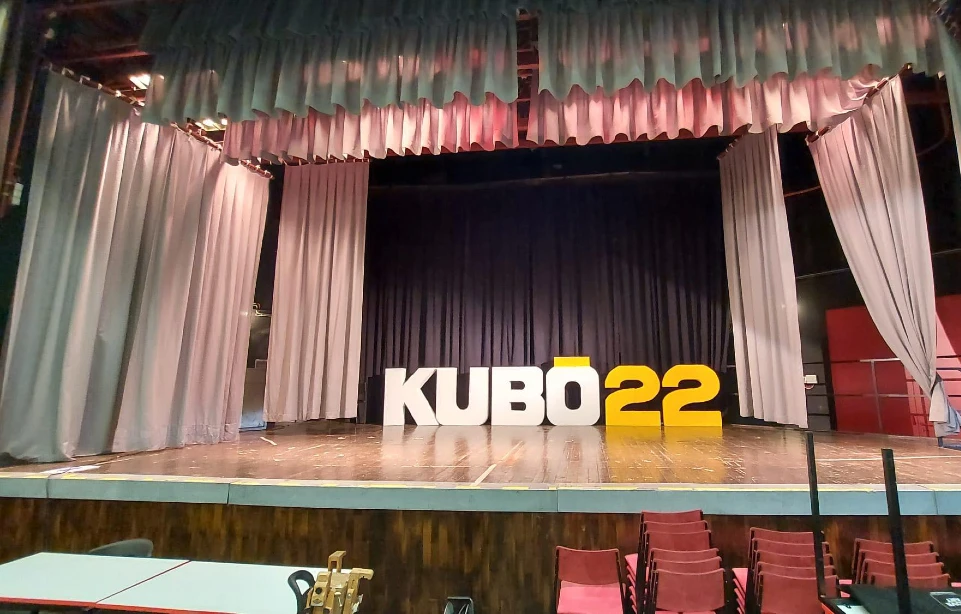 To learn about people is to learn their history. And to learn history, one should look not only to tradition (beliefs and behaviors that are passed down from one generation to another) but also to culture (shared characteristics of the entire group amassed throughout). But for those who were born in a country different from their parent' roots, it has become a struggle to belong, to find a solid identity being influenced by two unique cultures. (Perhaps, seeding doubts in themselves for not learning as much as they did with the other).
In this first Filipino Arts and Culture Festival in Austria organized by Sentro ng Kultura at Wika ng Austria at Pilipinas (Center of Filipino and Austrian culture and language), volunteers, participants, and guests were able to glimpse the exquisite regional diversity of the Philippines through art, dialogues, food, fashion, and talents.
The lockdowns were especially difficult as events were on a halt, museums and the places we once enjoyed visiting were closed. And even after the restrictions were lifted, there's still hesitation to gather a big crowd in an indoor setting. While we were able to watch a concert early this year, this is the first gathering we've attended with the kids. It's been some years ago since we've been on this venue, the VHS Großfeldsiedlung, and it was during a friend's wedding.
Gladly, the kids find it wholesome (for lack of a better word). Seeing fellow Filipinos, friends, relatives, and designated aunts and uncles was a welcome change (from 2 years of limited visits and gatherings). They were also glad to try Filipino food and buy products that resonate to them as Filipinos.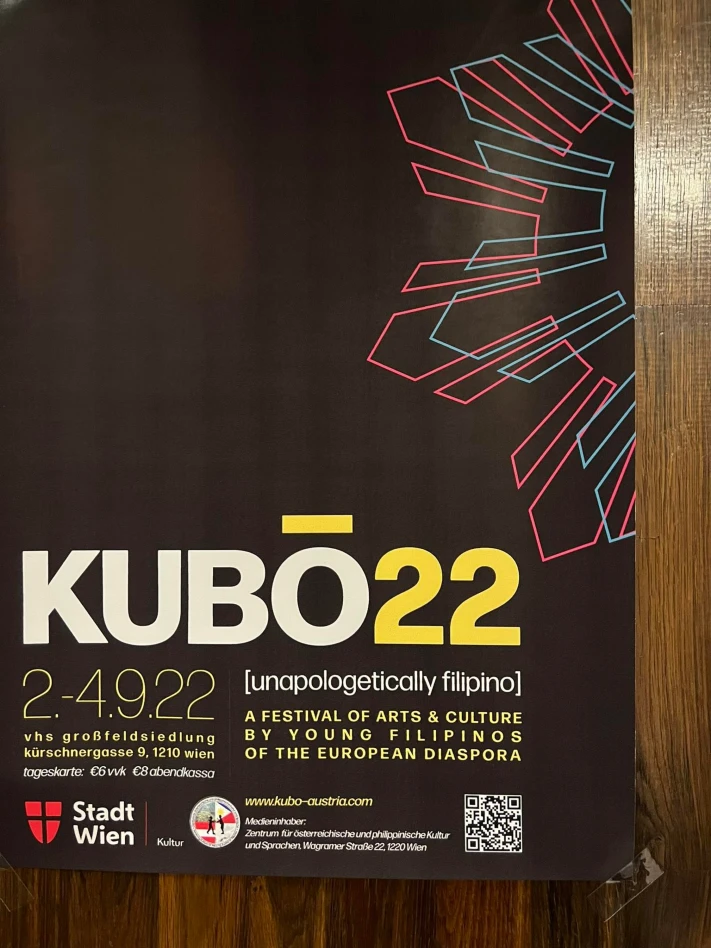 Filipino History in Austria
Filipino migration to Austria started in the 1970s, when the city government of Vienna initiated a bilateral cooperation with the Philippine government to recruit Filipino nurses to combat the shortage at the time. This still remains politically relevant in Austria, with Filipinos nowadays stereotyped to being nurses (but the residents only have good words to say). Prior to this, documentation isn't as clear, but the first 20 Filipino nurses arrived in Vienna on July 17, 1974.
The  Filipino community in Vienna has a strong connection to its culture and identity, there were  63 Filipino associations recorded back in 2008 and by this time, a lot more. These associations organize festivals where Filipinos can gather, perform, and celebrate like they would back home.
A documentary titled First Batch was partly presented on the KUBŌ program. This included anecdotes from some of the first Filipino nurses who arrived in Vienna, giving those in the audience a first-hand narrative of their experiences in pursuing a career outside of the comforts of their homeland and how they have adapted to a "colorful" new life in Austria.

A Space for Collaboration
KUBŌ acted as a space for talented Filipinos and their equally talented friends of different nationalities to collaborate on various projects and performances through the many branches of art.
The Workshop The Art of Body Painting by artist Imelda Perez-Papai was participated in by Filipino, Austrian, Serbians, and Turkish artists and models.

A Showcase of Talents
If Filipinos are stereotyped, one that they are most associated with is the ability to sing, and it's one that many proudly embrace. This event however lacked that representation as there's only one singer in the fold, Ralph Jon Lavarro, who serenaded the crowd with his own compositions.

Sharing Art
Art is meant to be shared, through seeing, hearing, touching, observing, connecting, and trying. And KUBŌ artists were generous enough to inspire with a number of workshops scheduled throughout the 3-day event.
"The Art of Body Painting" with Imelda Perez-Papai gave participants a chance to showcase their art by using the human skin as a canvas. While workshop participation is limited, the audience was treated to a beautiful show of all the moving canvasses later on.
"Publish or Perish" with Ralph Chan gave participants the opportunity to reflect on their own processes and learning about the paths one can take to publishing their own works with the help of Filipino authors, journalists, and writers from Germany, Austria, and Switzerland.
"Muss man sich das gefallen lassen?" ("Do you have to put up with that?")
This is the question many Filipinos, who are perceived in public as people of color and who often experience racism and discrimination, ask themselves. Christiane Evelyn Gotz helped participants understand and answer the question "How do I and my community deal with everyday racism and experiences of discrimination; and what options do I have to take action against it?"
"Hip Hop Dance" with Christian Aldover
"Living Books" by Dreikönigsaktion (DKA) und Philippine NGOs, I
"Art (Watercolor Painting) Workshop" with Harold Khan taught participants the basic of using watercolor as a medium – introducing supplies and tools, different strokes, explaining how much water to use, and painting from light to dark.
Important Dialogues
Salo-Salo/Gathering
No Filipino gathering is complete without food.