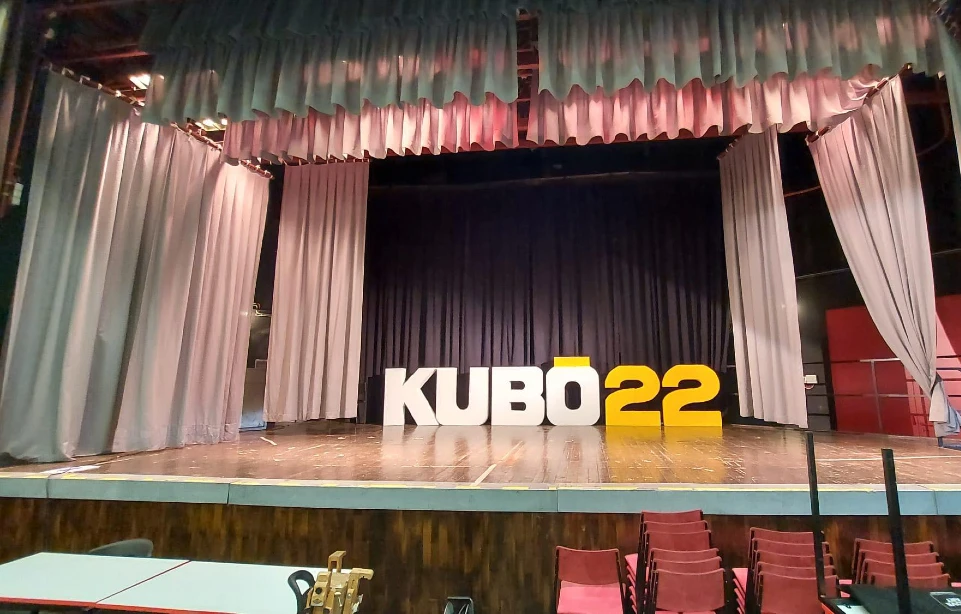 To learn about people is to learn their history. And to learn history, one should look not only to tradition (beliefs and behaviors that are passed down from one generation to another) but also to culture (shared characteristics of the entire group amassed throughout). But for those who were born in a country different from their parents', it has become a struggle to belong, to find a solid identity being influenced by two unique cultures. (Perhaps unknowingly seeding doubts in themselves for not learning as much as they did with the other).
During the first Filipino Arts and Culture Festival in Austria organized by Sentro ng Kultura at Wika ng Austria at Pilipinas (Center of Filipino and Austrian culture and language), volunteers, participants, and guests were able to glimpse the exquisite regional diversity of the Philippines through art, dialogues, fashion, and food.
The lockdowns were especially difficult as events were on a halt, museums and the places we once enjoyed visiting were closed. And even after the restrictions were lifted, there's still hesitation to gather a big crowd in an indoor setting. While we were able to watch a concert early this year, this is the first gathering we've attended with the kids. It's been some years ago since we've been on this venue, the VHS Großfeldsiedlung, and it was during a friend's wedding.
Gladly, the kids find it wholesome (for lack of a better word). Seeing fellow Filipinos, friends, relatives, and designated aunts and uncles was a welcome change (from 2 years of limited visits and gatherings). They were also glad to try Filipino food and buy products that resonate to them as Pinoys.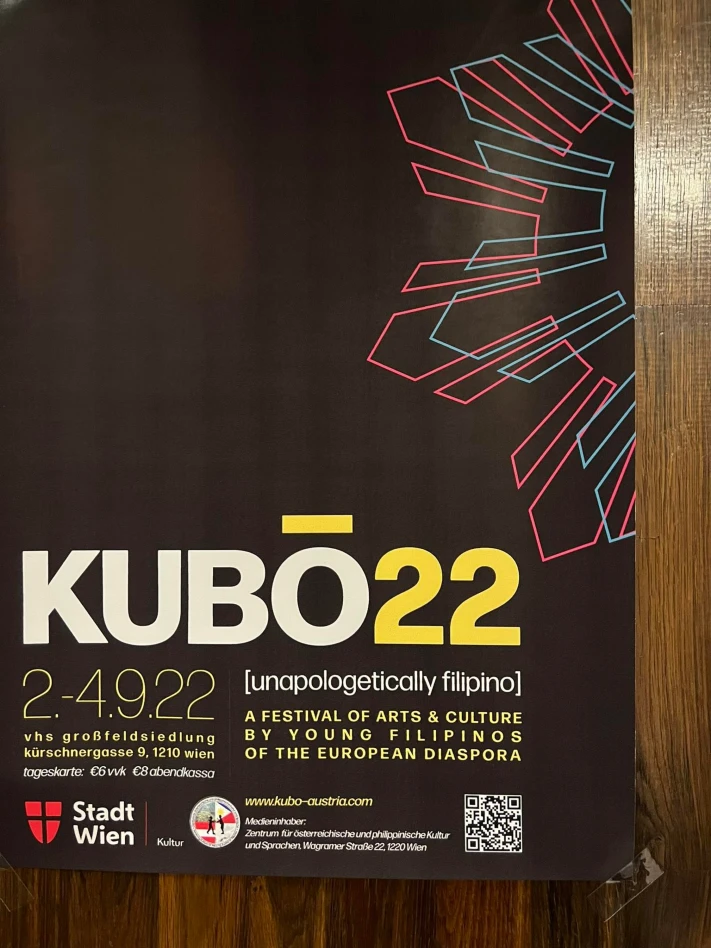 Filipino History in Austria
Filipino migration to Austria started in the 1970s, when the city government of Vienna initiated a bilateral cooperation with the Philippine government to recruit Filipino nurses to combat the shortage at the time. This still remains politically relevant in Austria, with Filipinos nowadays stereotyped to being nurses (but the residents only have good words to say). Prior to this, documentation isn't as clear, but the first 20 Filipino nurses arrived in Vienna on July 17, 1974.
Since then, the  Filipino community in Vienna has a strong connection to its culture and identity, there were  63 Filipino associations recorded back in 2008, and surely by this time, a lot more. These associations organize festivals where Filipinos can gather, perform, and celebrate like they would back home.
A documentary titled First Batch was partly presented on the KUBŌ program. This included anecdotes from some of the first Filipino nurses who arrived in Vienna, giving those in the audience a first-hand narrative of their experiences in pursuing a career outside of the comforts of their homeland and how they have adapted to a "colorful" new life in Austria.

A Space for Collaboration
KUBŌ acted as a space for talented Filipinos and their equally talented friends of different nationalities to collaborate on various projects and performances through the many branches of art. Fashion shows are, to a certain extent, a collaboration between several artists and technical crew (models, designers, hair and make-up team, stylists, choreographer, front and backstage managers, lighting and sound crew).
The Workshop The Art of Body Painting by artist Imelda Perez-Papai was participated in by Filipino, Austrian, Serbian, and Turkish artists and models.
Groups and individuals who organized the fashion shows worked with Filipinos hailing from different regions of the Philippines to showcase beautiful designs. In particular, Precolonial traditions – a fashion show that exhibited select clothing and items from a private collection of the rich Southern region.
Rambak Austria, a group that built a platform for Filipinos and their friends to connect, meet, and socialize presented the Ethnic attires from the North, colorful handwoven cloth that would seem all similar to the untrained eye. The group aims to preserve indigenous Filipino culture parallel to Austria's.
Finally, Timeless designs' colorful array of Philippine classics interpreted in a modern way on the catwalk proved that the the past and modern can coexist (pushing to say, collaborate) through fashion.
Learning A Language
Philippine national hero Dr.Jose Rizal once said, "He who does not love his own language is worse than an animal and smelly fish." But I'm sure he also said that when you migrate, it is but decent to learn the language of the country you are migrating to.
Thus, is the dilemma Filipinos born in Austria face, as most third culture kid has. They were born in a different country than their parents', they live in an all different environment, their histories and stories are not the same. Parents on the other hand are faced with the question of which language should their kids be raised in. It all becomes more difficult if the parents speak a language other than Tagalog (there are over 120 languages spoken in the Philippines).
Which language should I speak? Would it be disadvantageous to learn my parents' mother tongue in a country where German is the native? These could be some of the questions these young Filipinos ask.
"Mag-Tagalog tayo! Subukan mo!" workshop [Let's speak Tagalog! (You) try it!] by founder and head of Sentro Arlene Castañeda was an invitation for Austria-born Filipino children to learn simple Tagalog conversations. A taste of the center's main mission : to share and promote Filipino languages and culture with young people (Filipinos or otherwise).
A Showcase of Talents
If Filipinos are stereotyped, one that they are most associated with is the ability to sing, and it's actually what many proudly embrace. It's no surprise, as the very first patented Sing Along system (Karaoke) was invented by Roberto del Rosario, a Filipino.
This event however lacked that representation as there's only one singer in the fold, Ralph Jon Lavarro.  We do hope to see more Filipino singers next time, but that is not to say that Lavarro failed to deliver, he proved both his singing and guitar skills as he serenaded the crowd with his own compositions.
The Painting and Photography exhibit was of a mixed pot of genres, medium, and topics. As expected, the artists themselves are as distinct as their art, having different backgrounds, experiences, and styles. The FVAA (Filipino Visual Artists in Austria) were kind enough to exhibit some of their members' works. We also saw works of artists who are new in the art scene, and some who, even though have been creatives since childhood325, have only displayed their art in public for the first time.
During the event, artists and organizers wore a shirt that says "Malikhain." While the kids speak and understand Tagalog, they get lost to some words not often used at home and so they asked what it means. Malikhain is the Tagalog word for creative. It comes from the root word likha which means "to create."
Dance in the Philippines is as diverse as the many regions and the ethnic groups inhabiting the archipelago. We were treated to a few:
"Asik" – a solo dance performance of the Maranaos where the performer dances and poses in doll like motions, beautifully dressed and accentuated with fine beads and long metal finger nails.
"Dugso" – a dance rite in Bukidon  where dancers' costumes are compared to that of the Pagpagayok bird because of the colourful headdresses.
We also witnessed interpretative solo dance performances by Cat Jimenez ("a seeking body / SHAPES") and Debbie Galias (08 Bulan – another dance journal). We were also graced by the presence of celebrated ballet dancer Godwin Merano on stage.  A dance medley of martial arts, a demonstration of Arnis (national martial art of the Philippines), a number of hiphop routines from established Filipino dance instructors completed the expo.
Sharing Art
Art is meant to be shared, through seeing, hearing, touching, observing, connecting, and trying. And KUBŌ artists were generous enough to inspire with a number of workshops scheduled throughout the 3-day event.
"The Art of Body Painting" with Imelda Perez-Papai gave participants a chance to showcase their art by using the human skin as a canvas. While workshop participation is limited, the audience was treated to a beautiful show of all the moving canvasses later on.
"Publish or Perish" with Ralph Chan gave participants the opportunity to reflect on their own processes and learning about the paths one can take to publishing their own works with the help of Filipino authors, journalists, and writers from Germany, Austria, and Switzerland. Chan, himself Filipino-born and raised in Austria writes and reflects on his experiences between two cultures.
"Hip Hop Dance" with Christian Aldover showed participants the way to understanding music to learning precise dance movements combined with hard and soft choreography. Christian Aldover is deutscher Staatsmeister und Europameister 2012 (German State Champion and European Champion)  in Urban Dance Styles.
"Living Books" by Dreikönigsaktion (DKA) und Philippine NGOs.
"Art (Watercolor Painting) Workshop" with Harold Khan taught participants the basic of using watercolor as a medium – introducing supplies and tools, different strokes, explaining how much water to use, and painting from light to dark. Participants were able to try their hands at watercolor painting a portrait.
Important Discussions

Discussions, as described, involve communicating with new people, listening to their views and opinions and putting forward one's own perspective about given topics. The exchange of experiences bring stories that might have been unheard closer to reality, and these allowed both panelists and the audience to see a bigger picture or scope of the issues. The various discussions were participated in by Filiipino group leaders, the Sentro team, volunteers, and even Austria-born personality Cindy Kurleto. The audience were given a chance to ask questions at the end of each panel.

The dominant topics, as would be related to migration, are racism and language.
"Muss man sich das gefallen lassen?" ("Do you have to put up with that?")
This is the question many Filipinos, who are perceived in public as people of color and who often experience racism and discrimination, ask themselves. Christiane Evelyn Gotz helped participants and later the audience to understand and answer the question "How do I and my community deal with everyday racism and experiences of discrimination; and what options do I have to take action against it?"
One message that resonated with me was from panelist Charmaine: "Defend yourself but attack from a place of kindness." Because for the handful of times I experienced racism or being looked down on, I did not speak out but just let it slide. As one bible principle I uphold is "If possible, as far as it depends upon you, be peaceable with all men."​ (Romans 12:18) So I would just leave. I never took offense when such things happen, but I do get annoyed when the kids are involved.
Salo-Salo/Gathering
No Filipino gathering is complete without food. The VHS Großfeldsiedlung's dining hall became my personal portal to home-cooked goodness during the 3-day event. The smell of lechon, pancit and lumpia took me down memory lane, to those days my older sister and I would help mom prepare for feasts – menudo, barbecue, morcon, adobo, lumpia, pancit, and kare-kare were on the menu. We would also help make desserts – leche flan, buko salad, buko pandan, and ube halaya.
Speaking of ube, the kids were ecstatic to see ube ensaymada and other pastries at one of the stands (Lorelei's pan particularly). They love anything ube , so for them to buy a box of ube pandesal, a handful of ensaymada and cake slices was not surprising.
Aside from food, Filipinos bond over games during gatherings. Surely, there are Filipino games that most of our Austria-born kids aren't familiar with anymore and it was a great initiative for the organizers and Miss Kay Bigyan to introduce a few to them, namely Sipa, Luksong-tinik, Luksong-baka, and Sungka.
—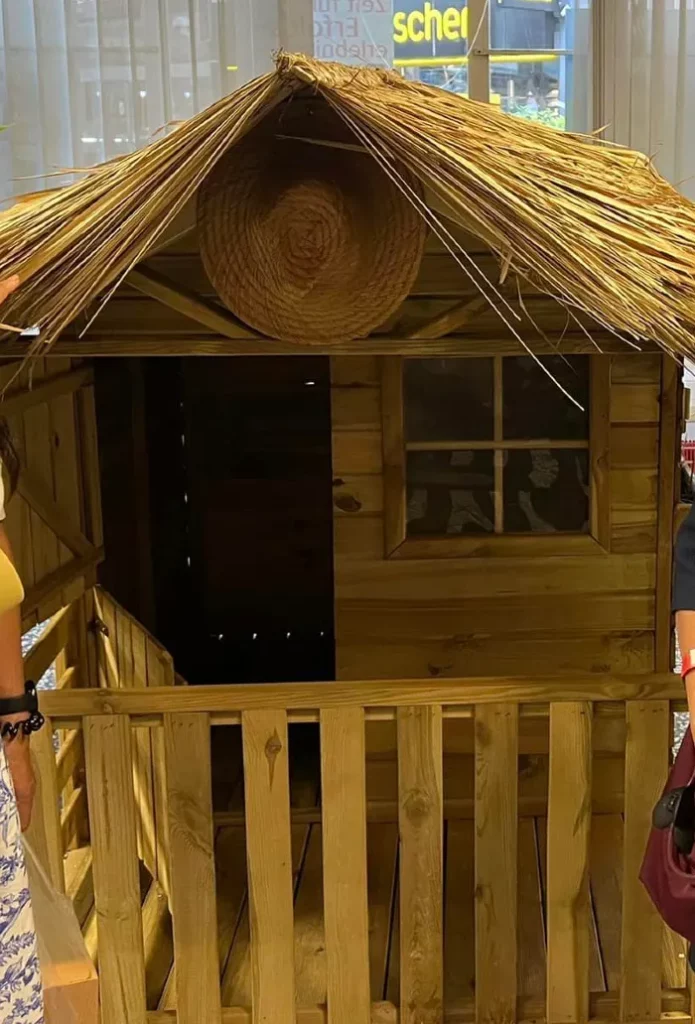 Kubo or Bahay Kubo is a type of stilt house indigenous to the Philippines, a Philippine icon that is the subject of a folk song that Filipino children know by heart like the Alphabet song. Although not every kubo is small, the first image that comes to mind is that of an elevated cube house made out of bamboo, nipa and anahaw. Kubo also represents the most nurtured Filipino value called Bayanihan.
In the old days, Bayanihan is a common tradition in Philippine towns that includes community members volunteering to help a family move to a new place. That is, to transport the house wholly – usually a kubo to a specific location. The process is the classic illustration of the term "Bayanihan," it has evolved to refer to a collective unity or local civil effort to resolve issues and lend a helping hand when needed or to achieve a particular objective.
With these concepts in mind, we hope that everyone who took part in KUBŌ2022 achieved the objective of bringing Filipino culture closer to those who are curious, to those who love it, and to those who are far away from home.
—