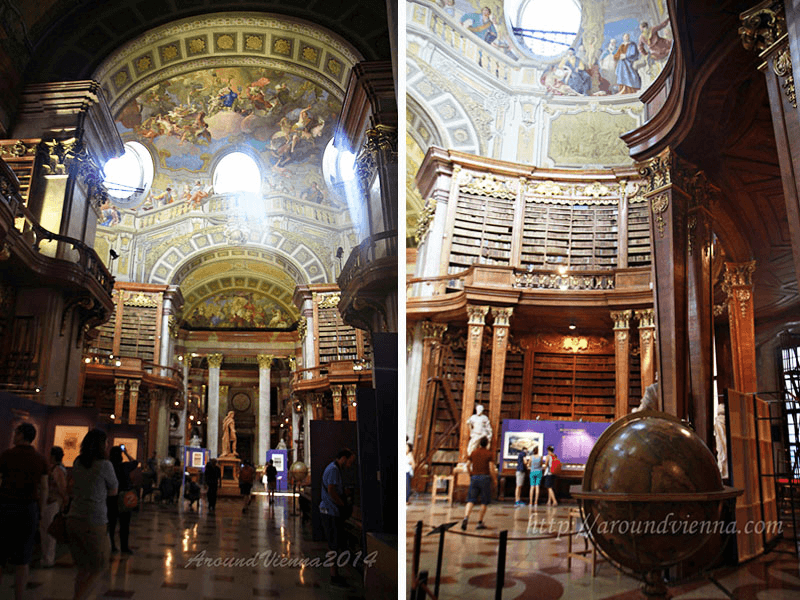 The State Hall (Prunksaal) of the Austrian National Library is one of Vienna's most magnificent and iconic architectural gems. It is located in the historic heart of the city, inside the Hofburg Palace complex.
The State Hall is a stunning example of Baroque architecture and houses a vast collection of books, manuscripts, and historical artifacts. It serves not only as a repository of knowledge but also as a testament to Austria's rich cultural heritage.
Architecture and Design:
The State Hall was designed by the renowned Baroque architect Johann Bernhard Fischer von Erlach and was completed in 1726. The hall's design is characterized by its grandeur, symmetrical layout, and opulent decorations. The main hall is a marvel of engineering, with a length of 77 meters (252 feet), a width of 14 meters (46 feet), and a height of 20 meters (66 feet). The spectacular ceiling features frescoes painted by the Austrian artist Daniel Gran, depicting the development of human knowledge through history.
Bookshelves and Busts:
The centerpiece of the State Hall is its stunning bookshelves. These intricately carved wooden shelves line the walls and are filled with ancient tomes and precious manuscripts. The bookshelves, which are two stories high, hold approximately 200,000 volumes, making it one of the most significant Baroque libraries in the world. Each bookshelf is adorned with sculptures, busts, and decorative elements, adding to the hall's grandeur.
Globes and Artifacts:
In addition to the vast collection of books and manuscripts, the State Hall is home to various historical artifacts and objects of cultural significance. Notably, the hall houses a set of magnificent terrestrial and celestial globes created by Vincenzo Coronelli, a renowned cartographer of the 17th century.
Reading Areas and Exhibitions:
Visitors to the State Hall can explore the main hall's central area and also access the upper gallery, providing a bird's-eye view of the impressive library and its stunning architecture. Additionally, there are reading areas where visitors can browse selected books and learn more about the library's treasures.
Cultural Events:
The Austrian National Library organizes cultural events, lectures, and exhibitions in the State Hall, making it not only a historical space but also a living and dynamic center for knowledge and culture.
The State Hall of the Austrian National Library is a must-visit for anyone interested in history, literature, and the arts. Its breathtaking beauty and historical significance make it one of Vienna's most treasured cultural attractions. Whether you are a book lover, a history enthusiast, or simply appreciate outstanding architecture, the State Hall will undoubtedly leave a lasting impression.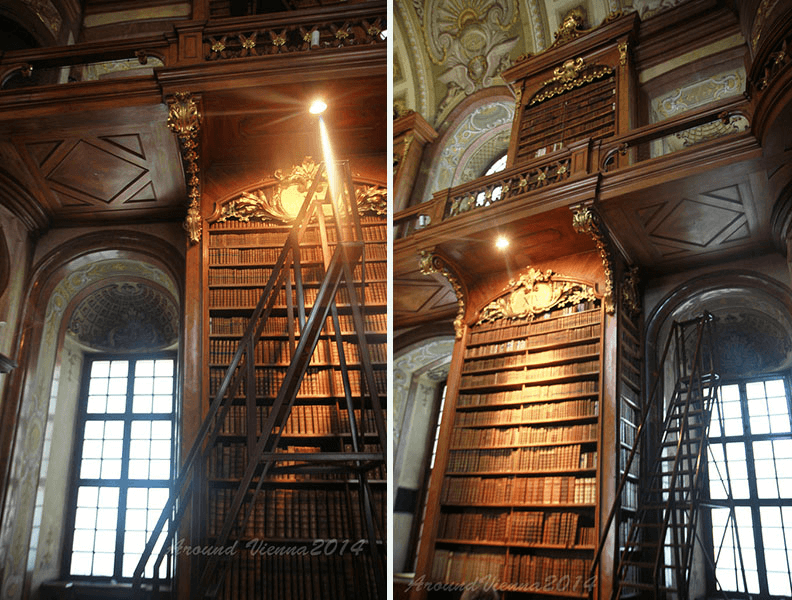 --------------------------Book your Vienna stay here!--------------------------