Vienna emerged as the most livable city for the 8th time per Mercer's 'Quality of Living' survey (March 2017). And while I have been featuring a chunk of
Vienna for the past 10 years
(almost), it felt as though the result is not as surprising. While the survey has a number of criteria in benchmarking various cities, I can only prove Vienna's livability through the photos featured here, through the years. Here are some of the favourites.
Volksgarten in full bloom and the Rathausman on his tower in the background.
Vienna is green…yet many-hued. Not only the
Volksgarten
thrive with colourful roses, tulips, and other fragrant blossoms, all the gardens (city gardens, district gardens, borough gardens) around the city are well-maintained come spring and summer. (Many thanks to the
Unsere Garten
team!)
Setagaya, Japanese garden
Foliage carpet
Not to be overlooked, fall and winter sceneries are also worth taking photos of. When the leaves fall, Vienna is like having a second spring, only with leaves on it.  And snow? I guess Vienna looks beautiful in whatever color mother nature paints it. Whether it be orange/yellow/brown or white, the playgrounds are still very attractive to both kids and kids at heart.
Winter-happy kids
Physical and mind exercise…
Speaking of playgrounds, Viennese children enjoy various installations in each that would challenge them physically and mentally. From climbing rope pyramids to giant slides, table tennis, slack ropes, giant chess, basketball courts, just name it and you'll find it here. And for the more matured folks? Free gym at the park! 🙂
Come winter, there are lots of massive indoor playgrounds the little ones can visit to sweat and have fun.
Ringstrasse at night.
Walking around the city center at night has been and would always be a delight. These two photos would convey what I mean.
After the rain, Praterstern
Ah yes, for someone who likes to take photos, Vienna is your haven. Don't mind the rain, the cold, snow, heat, it will always be picturesque!
Danube Tower
Kunsthistorisches museum (art museum), mirror image of the Naturhistorisches museum
(natural history museum) opposite it.
Architecture? Interior design? Baroque, Romanesque, Art Noveau, Wien Moderne among other styles can be found in Vienna.  Three hundred and sixty-five days would not be enough to feature one photo of them a day.
Schönbrunn grounds
Schönbrunn Palace's ballroom (I borrowed this photo for now)
Details, Austrian National Library…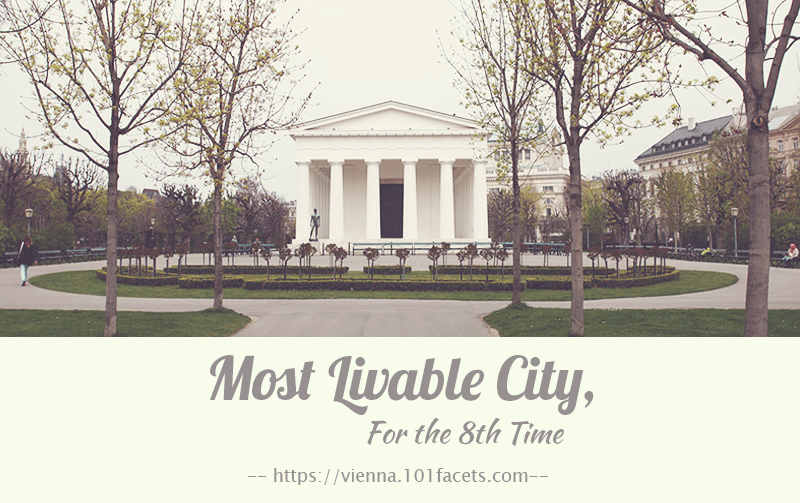 --------------------------Book your Vienna stay here!--------------------------