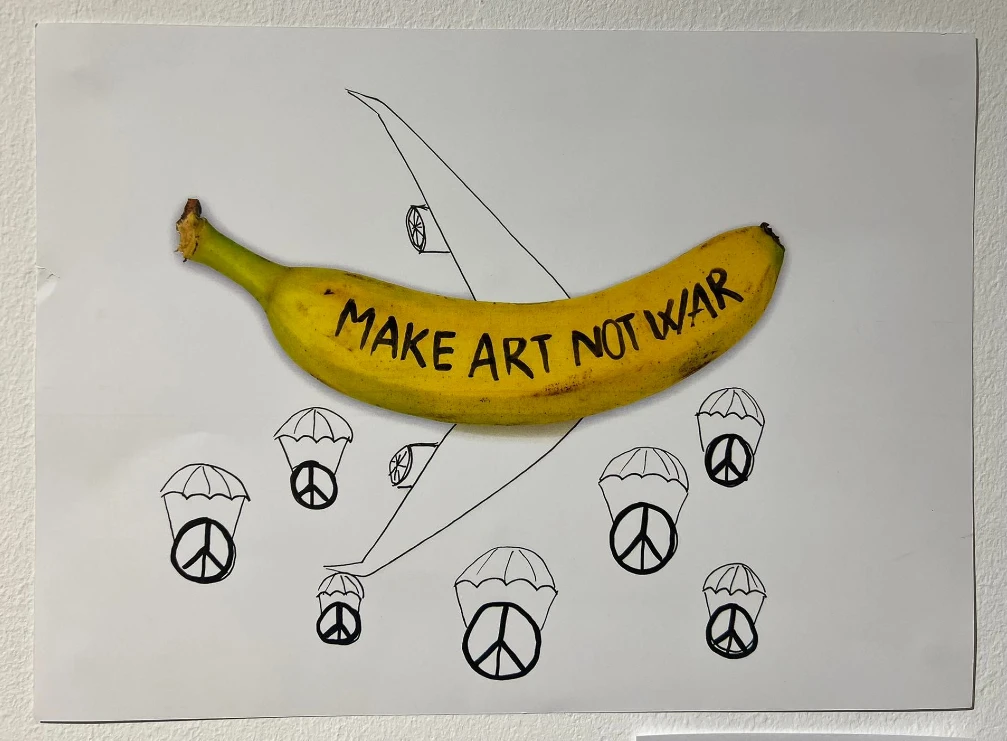 Long Nights of Interculturality is a week-long celebration of cultural diversity through music, art exhibitions, costumes, panel discussions, and motivational speeches. The event is organized by the International Cultural Diversity Organization (ICDO) and has been so since 2018.
The organizers were able to bring the event live after two years of doing them virtually. This year started off with "Costumes of the World" show at the Wiener Börsensäle.
The second evening was a Panel Discussion on "Peace and Cultural Diversity" and the rest of the program were as follows:
3. Art Exhibition "Peace and Cultural Diversity"
Location: Yunus Emre Institute Gallery,
Währinger Str. 6-8/14-15, 1090 Vienna
Time: 18:00 CEST
4. Panel Discussion "Leadership and Corporate Social Responsibility: Developing Diverse and Sustainable Future"
Location: Facebook page @icdo.at-
Time: 18:00 CEST
5. Panel Discussion "Voices of Change"
Location: Facebook page @icdo.at
Time: 19:00 CEST
6. Invite-only VIP Gala Dinner
Location: Palais Wertheim, Canovagasse 1-5, 1010 Vienna
Time: 19:00 CEST
Follow us on Instagram (@longnightsvienna and @icdo.at), be part of the GiveAway and get an exclusive VIP Gala Dinner ticket!
7. "Diversity Around the World" Documentaries & Short movies
Location: ICDO YouTube channel
Time: 12:00 CEST-20:00 CEST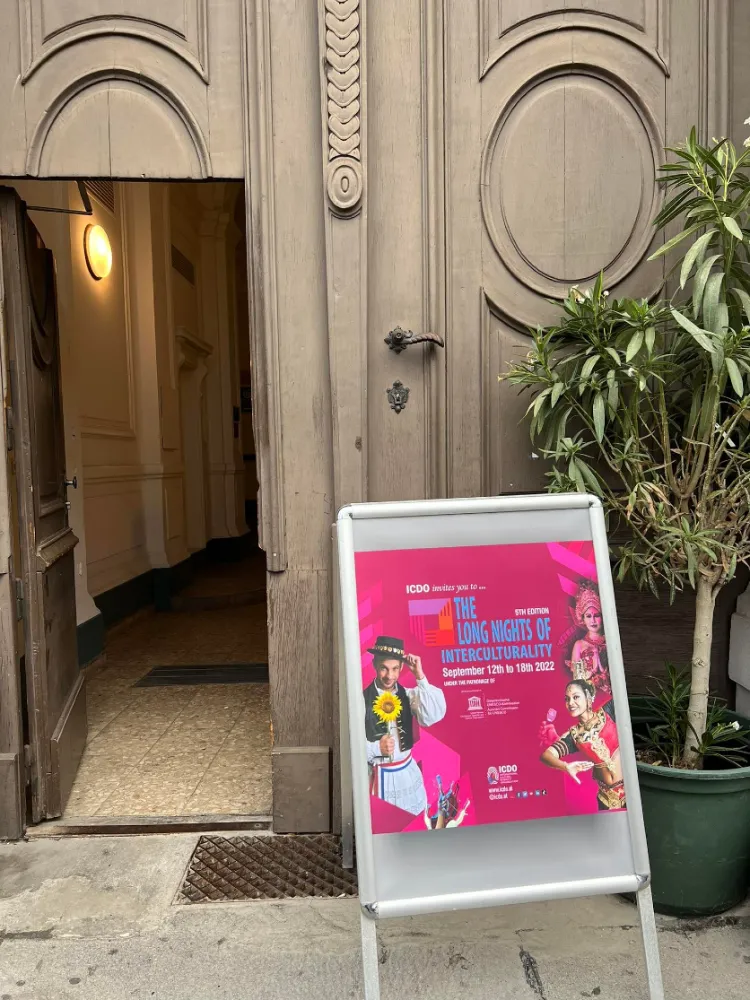 Art Exhibition "Peace and Cultural Diversity"
Location: Yunus Emre Institute Gallery,
Währinger Str. 6-8/14-15, 1090 Vienna
On September 14, 2022, ICDO hosted numerous distinguished visitors from prestigious Embassies, governmental agencies, academic institutions, and international organizations in Vienna for the exhibition opening. In assisting with the opening of the exhibition, His Excellency Ozan Ceyhun, Ambassador of the Republic of Turkey to Vienna, showed his appreciation to ICDO and the Yunus Emre Institute by saying: "Today's event is important and meaningful in these times. Together in this room we can create a place for the artists of this world, where people can live better and more humanly without wars, without hunger."
There were 39 artists from 18 countries, from Romania to as far as the Philippines, who showcased their art reflecting the theme "Peace and Cultural Diversity," a timely matter to focus on in relation to worldwide conflicts, especially the war in Ukraine.
"We are proud to have provided a platform for artists around the world to transmit their message of a united world in times of uncertainty," ICDO President Josipa Palac said.
Notably, a wall of images – historical images of Ukrainians from Ivan Honchar's "Ukraine and Ukrainians" were pictures of the families and friends of refugees who received aid from ICDO through "ICDO's Ukraine Emergency Relief." The photos were taken by Christopher Rogel Blanquet in Ukraine.
The exhibit delivered a potent message of support for all individuals and the preservation of cultural heritage around the world.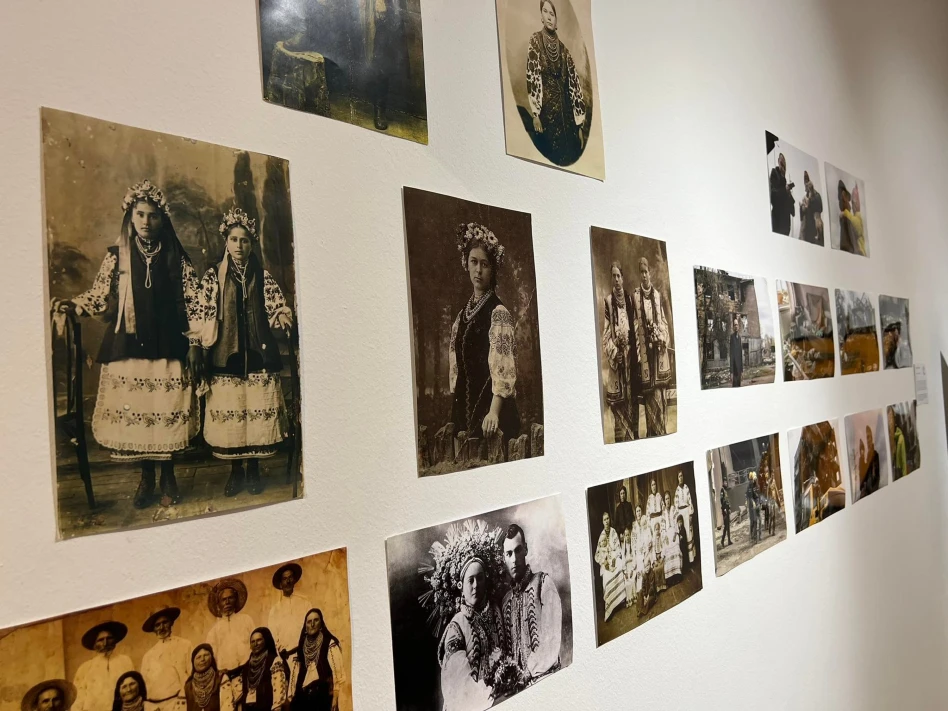 Various Themes and Media
The subjects and mediums used in the artworks were as varied as the artists who produced them. For one, The Tree of Life, a work of art created by a seven-year-old artist (with a disability), moved the audience to tears. A stirring piece urging Bosnia and Herzegovina to embrace cultural differences – the piece included bullets from the Bosnian War.
Through the use of augmented reality, Colombian birds were brought to life and participants were taken to a South American rainforest. Three NFTs, created especially for this exhibition by a fantastic Azerbaijani artist, Nadir Farajullayev, demonstrated how different nations share customs.
The brightly colored works by Fernando Llort Choussy, Ines Fuentes, Nastarbek Mamaev, Jana Simkova, and Florentinus Yosfiarso S. Sn. enlivened the gallery and displayed cultural influences from all around the world. The works of renowned Salvadorian artist Fernando Llort artist Choussy included elements of Mayan culture. Simkova creates captivating artworks by combining symbols from other cultures and the distinctive DotArt technique.
Mamaev is a visual storyteller who uses his canvas and paint to build futuristic art pieces. Fuentes and Yosfiarso use color in unconventional ways to produce insightful works that vividly depict their own cultures.
Multiple artists
Agustin Castilla Avila, Darko Taleski, Ray Vuilsen, Anita Zecic, and Milko Dolinsek's and other artists' creations vividly illustrated the important role that cultural diversity has in promoting peace. To spread the message of hope in the midst of violence, the artists' works combined enhanced this message.
There were many representations of peace, such as olive trees in Dolinsek's photography, silence in Castilla Avila's melodic prints, and the straightforward yet heavy/meaningful phrase "Make Art Not War" in Taleski's digital artwork (foremost photo).
While Zecic's use of bullets from the Bosnian War produced an arresting work of art that highlighted the artist's hometown, Vuilsen's digital photography of the violence in the Afar Triangle shows the search for resolution. Faust Campama Peleja and Lidia Molinski both produced art with the idea of peacebuilding as a central theme.
Many artists made use of technology to make their paintings more appealing to viewers. Documentaries showcasing ICDO's humanitarian initiatives were used into Norlie Meimban's artworks "Fist to Peace" and "Bonded in Prayers" to highlight his message of peace in the face of the worldwide pandemic and social turmoil.
Young Artists Advocates
The "Animals are my friends" art competition, sponsored by the United Nations Environment Programme Europe, and the "My Green Planet" art competition (both held in Kazakhstan) with prizes handed during the 2021 UN Climate Change Conference were also on display.
Calls for environmental protection may be seen in the works of Safiya Abdulina, Aliya Beisekina, Baiduisen Numukhamed, Akerke Aidarbekova, Madina Bekbanova, and Yana Demchenko. Animal conservation is highlighted by the artworks of Yeldos Zhangeldy, Zhasurbek Karchiev, Daniil Gerasimov, and Maria Ivanichenko. Beautiful natural landscapes were depicted by four further artists from the "Helping Hand Foundation Kazakhstan": Ayaulym Khamitova, Sofia Nesterova, Zhansaya Malikkyzy, and Aigerim Khamzina.
"Kazakhstan President Kassym-Jomart had expressed his gratitude to the children and affirmed their voices had been heard," as stated by Ms. Aruzhan Sain, Kazakhstan's Ombudsman for Youngsters's Rights to the delight of the young artists."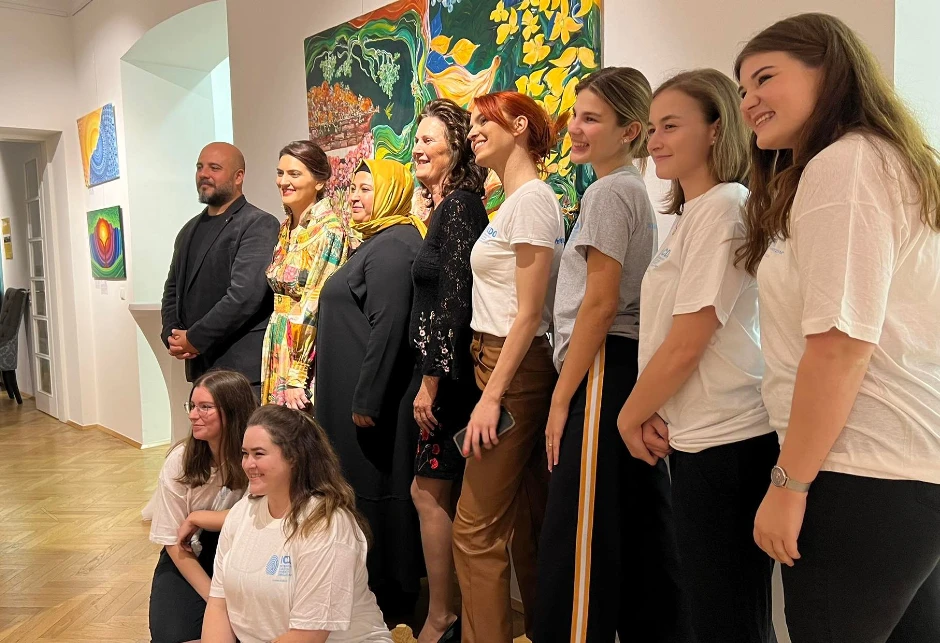 The "Peace and Cultural Diversity" art exhibition will be on display until Wednesday, September 28, 2022 at the Yunus Emre Institute – Währinger Straße 6-8/14-15 from 9:00 to 17:00.