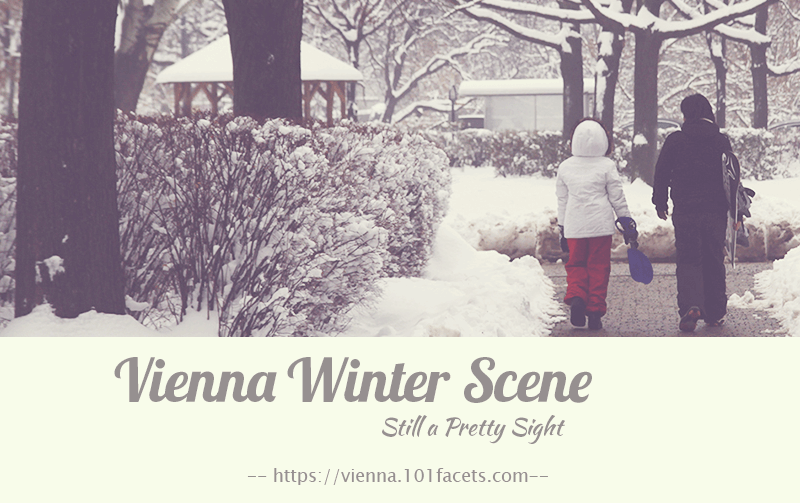 "The first fall of snow is not only an event, it is a magical event. You go to bed in one kind of a world and wake up in another quite different, and if this is not enchantment then where is it to be found?" – J. B. Priestley
This is how I feel every time the first day of snow comes as the Vienna winter scene evokes that. Cliche as it may, it is really waking up to winter wonderland. I'll agree with the person who once said, that like kindness, snow beautifies everything it covers – it can take away your sadness even for just a bit. Pardon the quoting, I can't help but be poetic, nostalgic, and all-to-kind-about when snow is the topic.
In the morning when snow falls, I find myself gazing as it pile up, covering what was once gray, the bare trees, the moist streets, grassless soil, empty playgrounds, and even the red roof tops.
Children, well-covered from head to toe are laughing, throwing little snow balls at each other, rolling on snow, making snow angels, building snowmen, sledding, there's not nothing to do. For adults, it's finally a good time to visit the alps, go snowboarding, skiing, ice hockey, ice skating, even mobile skiing for fun and adventure.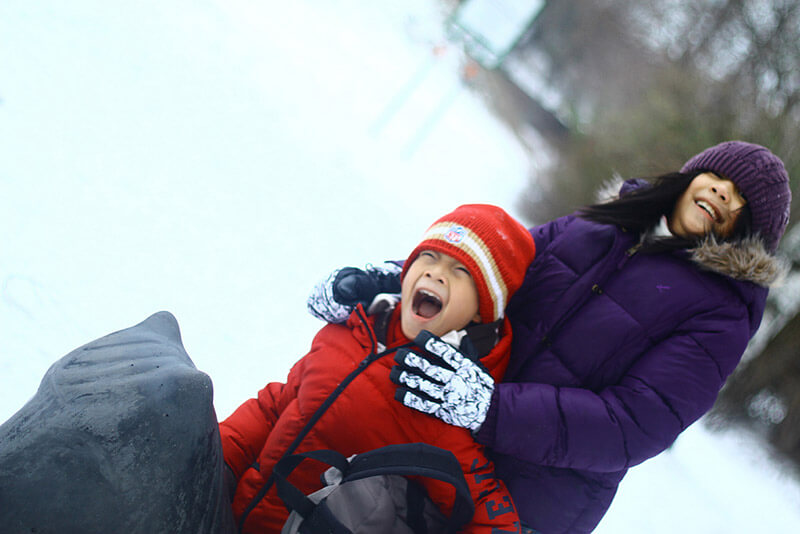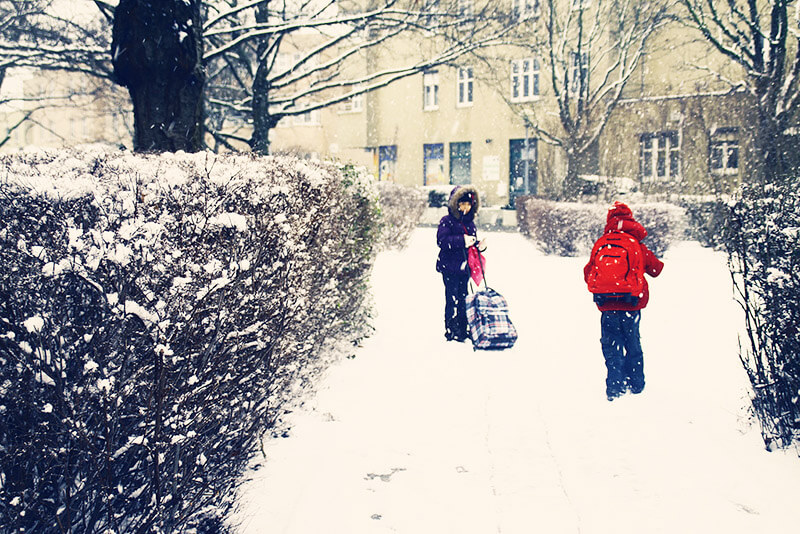 Always Picturesque
And Vienna doesn't disappoint when it snows.
Whether it's the rural side or the urban area, you'll find a picturesque spot. There would be hints of ochre yellow, gold, and other miniature colours in a spread of pristine, white blanket.
When it snows, going home could take longer than the usual span, kids would stop over to pick up some snow, make them into a ball and a friendly snow-fight ensues.
When the weather gets down a lot, Vienna's inland lakes – parts of the Danube river freeze making a naturally made skating rink free for those who dare. Vienna's Danube did froze for a day this month (March) but melted easily as compared to 2016-2017's winter.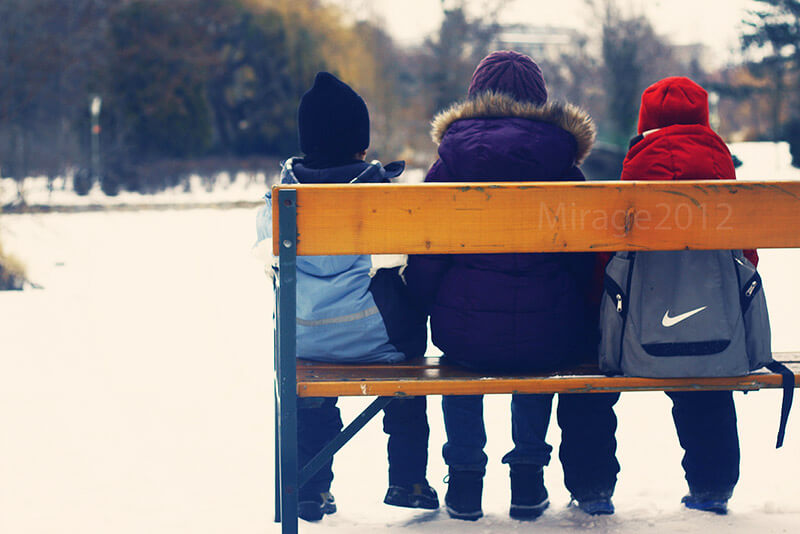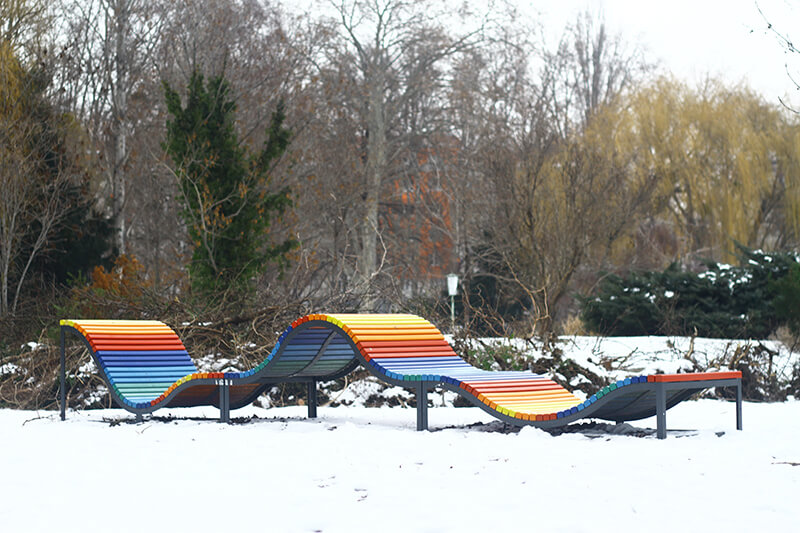 Standing Out
Colourful installations as this rainbow bench (above photo) give the blanketed earth an exciting contrast.  And it's definitely a beautiful scene to steal for a photo. 🙂 The calm and immaculate landscape makes for a good escape from the frenzied city life. It somehow becomes a therapeutic getaway just walking or simply staring on as the flakes fall.
The urban scenery is not to be snobbed. The buildings and surroundings being covered in white, make the accents of gold (sometimes red) easily visible. The Schönbrunn Palace's ochre yellow hues pop up even more this season.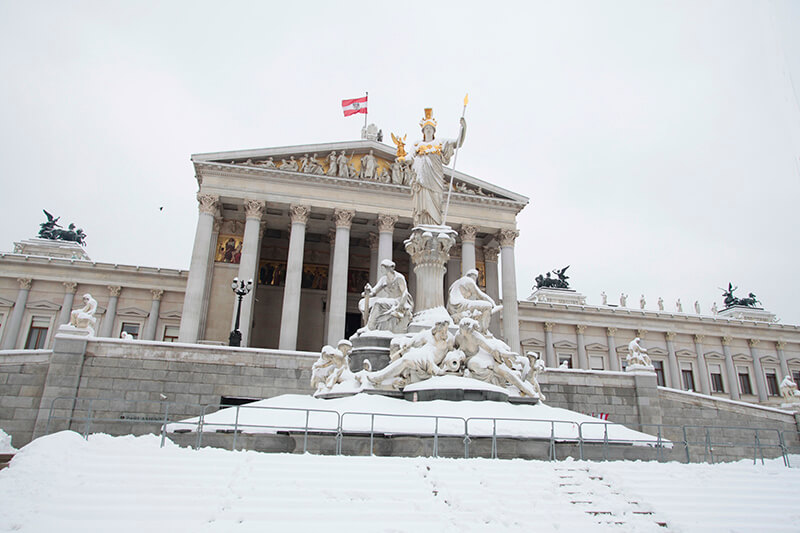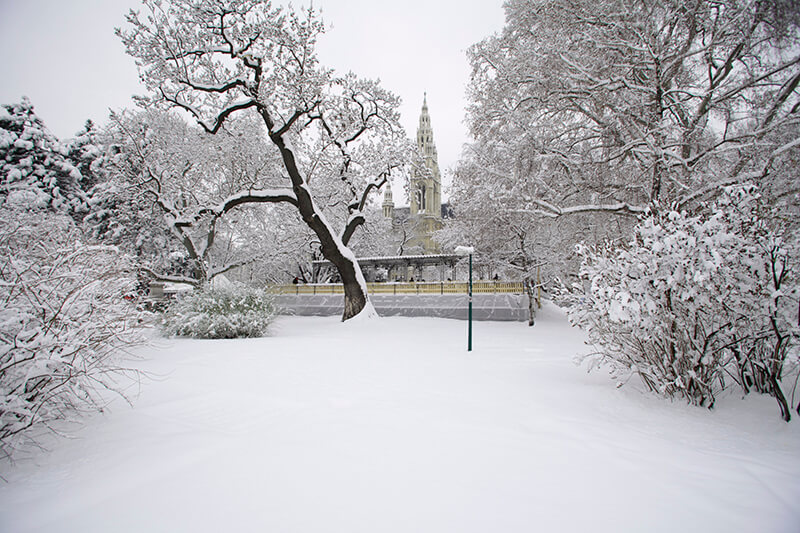 Walking on Snow-covered Paths
Vienna is generally a city that can easily be toured by walking, but when snow falls, the desired paths get covered well – this calls for the city's winter services but I must admit that perfectly laden snow, untouched, is a thing of beauty.
Creatively, citizens in Vienna has different ideas of adding to what's already beautiful. How about a "have a nice day" written on a snow wall for all to see? That would definitely make one's day all better than it already is.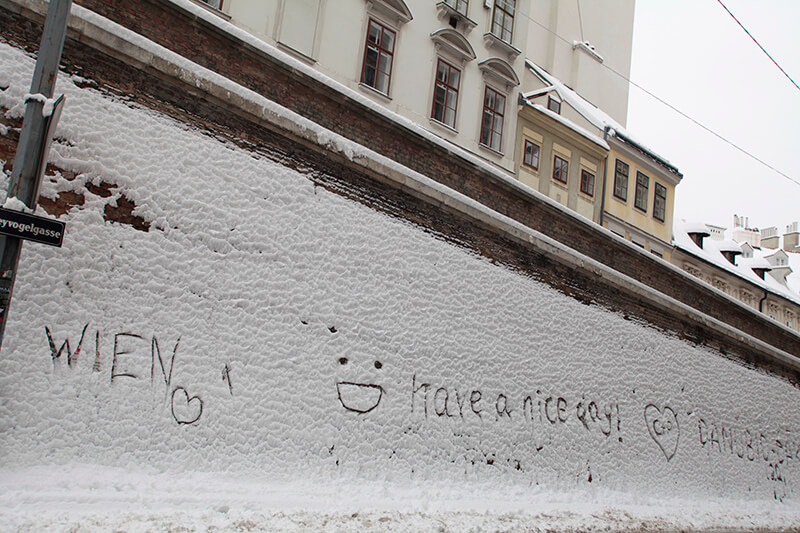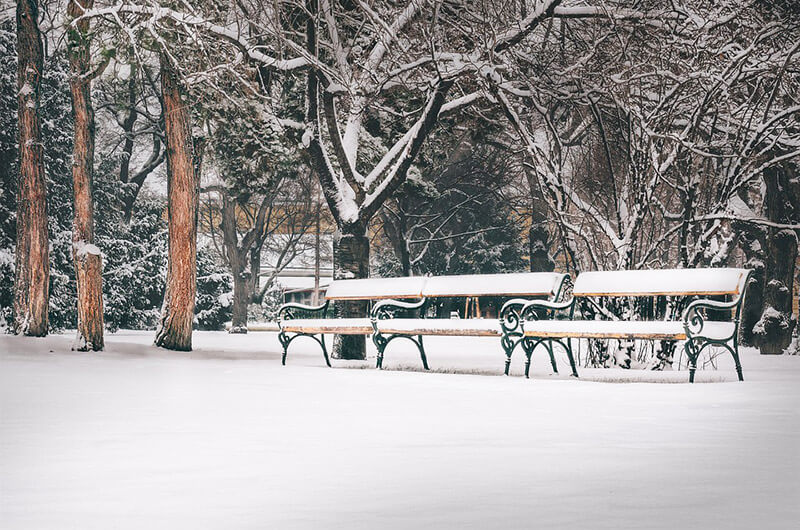 Vienna's gardens and parks transform into winter playgrounds – not the usual lush green. And for the photo enthusiast who doesn't mind having his/her fingers numb, winter is still a perfect opportunity to show of his/her skill.
Vienna Winter Scene, Still a Pretty Sight
"Snow provokes responses that reach right back to childhood." –Andy Goldsworthy
Snow nowadays may not be as much as it did 12 years ago, remember when they go knee-deep or more? That's what my older neighbours would ask, but I can't say yes having no memory of snow as much as they described it. Having to shovel snow in front of their yards to make way, machines have made it easier to make those paths.
I came to Vienna 16 years ago, so my memories of snow are more recent than theirs but I still always get excited at the first sight of it every season. I still feel ecstatic to see the grassless, brownish ground turn white – it's the reminder given in Isaiah 1:18 "
"Though your sins are like scarlet, they will be made as white as snow…"
I may not have grown in a country where snow is a seasonal occurrence, but here, in Vienna, I feel like a child whenever it snows.
—
—
--------------------------Book your Vienna stay here!--------------------------